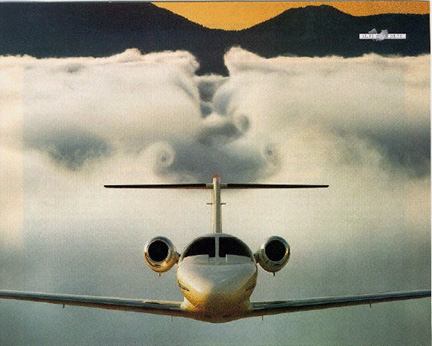 This picture was taken for the Cessna Company by Mr. Paul Bowen. As the trailing vortices descended over the fog layer due to the downwash, the flow field in the wake was made visible by the distortion of the fog layer. For details on the flight, see Cessna.

See Citation for additional information.

Contributor: Dr. Jan-Olov Newborg.